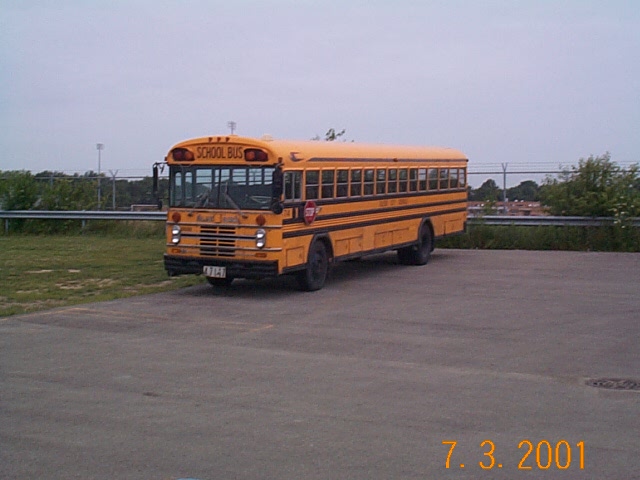 Bus 714 is a 1984 Blue Bird All American.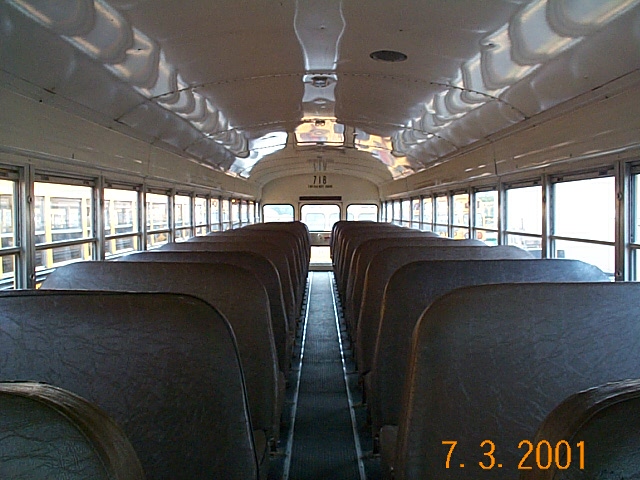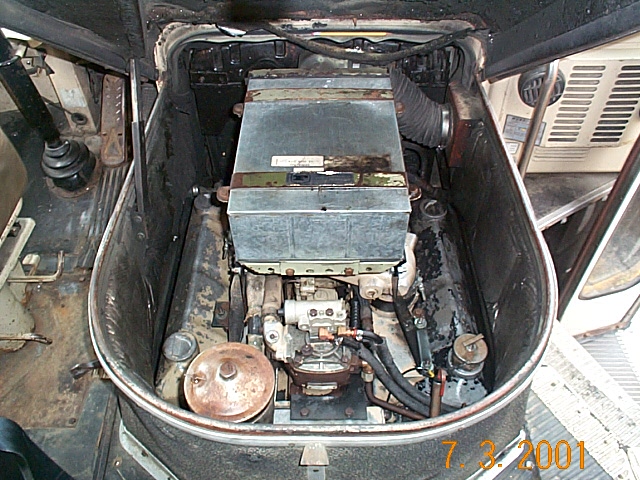 The above two shots are of bus 718. This is also a 1984 All American. The engine is a 555 cid Cummings.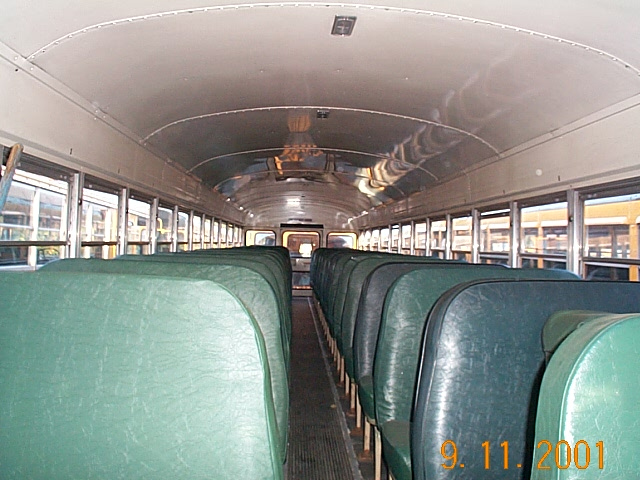 This is bus 713. It is a 1983 All American which is why it has green seats.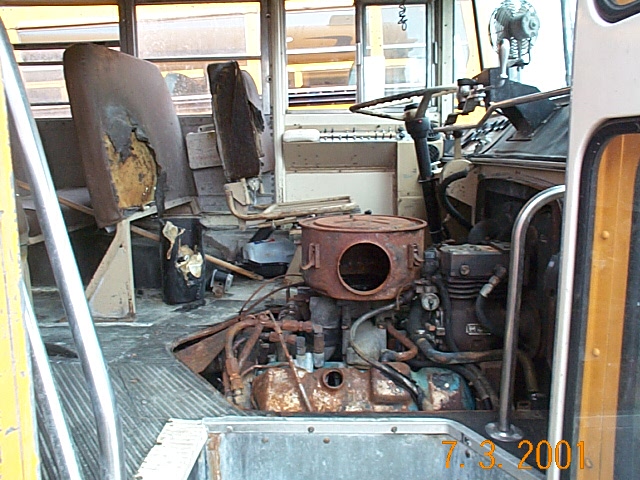 This is bus 725, which had an engine fire. It is a 1985 All American with a rebuilt 8.2 L Detroit Diesel.